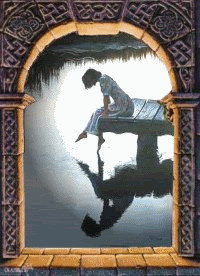 Had do something . . . my brain froze
I got this from Barbara who got it from Robin who got it from the Queen Bee
Use the first letter of your name to answer each of the following... They MUST be real places, names, things...
NOTHING made up! If you can't think of anything, skip it.
You CAN'T use your name for the boy/girl name question.

Your Name: Penny
Famous Music artist/group: Pearl Jam
3 letter word: pin
Color: pink
Gift/present: pound cake
Vehicle: Prius
TV Show: paid programming
Country: Poland
Boy's Name: Percy
Girl's Name: Priscilla
Alcoholic drink: = Plum Wine
Occupation: Painter
Flower: Pansy
Celebrity: Patsy Cline
Food: Pastry
Reason for Being Late: police stop
Something You Shout: PLEASE!!! PEACE NEEDED!
G'nite all . . . sleep well . . . don't let the bed bugs bite
In Jesus' name, I pray for you. Penny