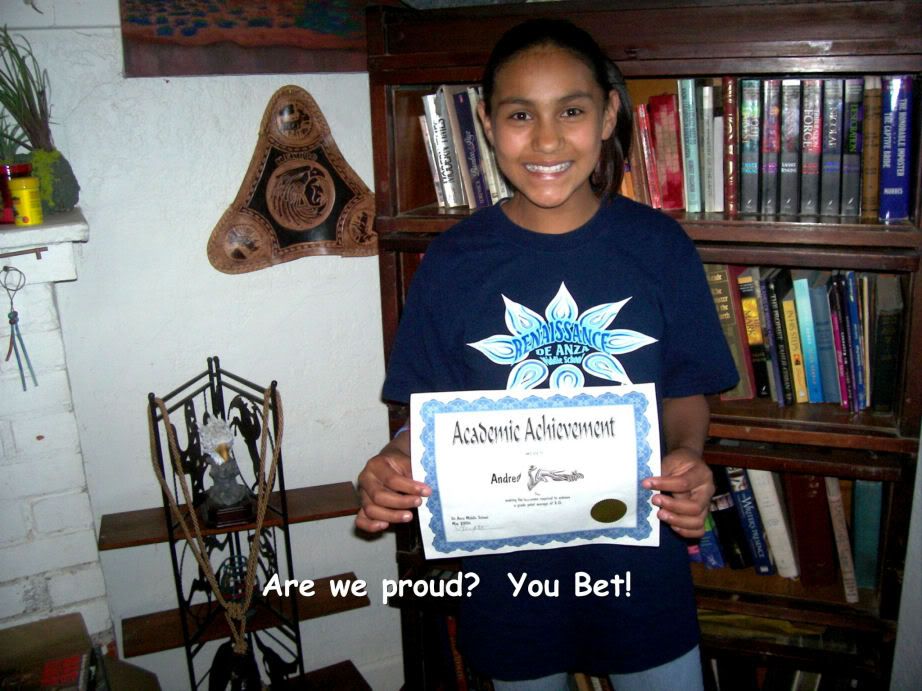 A week ago today, Andrea received her first ever award for academic achievement. Rob< Lupe, Kayla and I were privileged to watch as children with 3.0 or better GPA were recognized. Those with over a 3.5 also made honor roll. Andrea's GPA is 3.0.
The award came as a surprise to all of us because she is in special education and working much below grade level. The blessing for her and for us is this: she's doing great at her level and we are so proud of her.
Our other two girls are also doing well. Kayla's grades have improved tremendously with a couple of A's in the mix. Her GPA was just below that required for recognition. We see a tremendous effort from her and we are very proud. Lupe is also meeting the goals of her special education program. She loves school, her teacher and her classmates.
I don't think we could be any prouder of our girls. The Lord has certainly blessed us all.
I pray that you will rest well this evening and have a blessed day tomorrow.